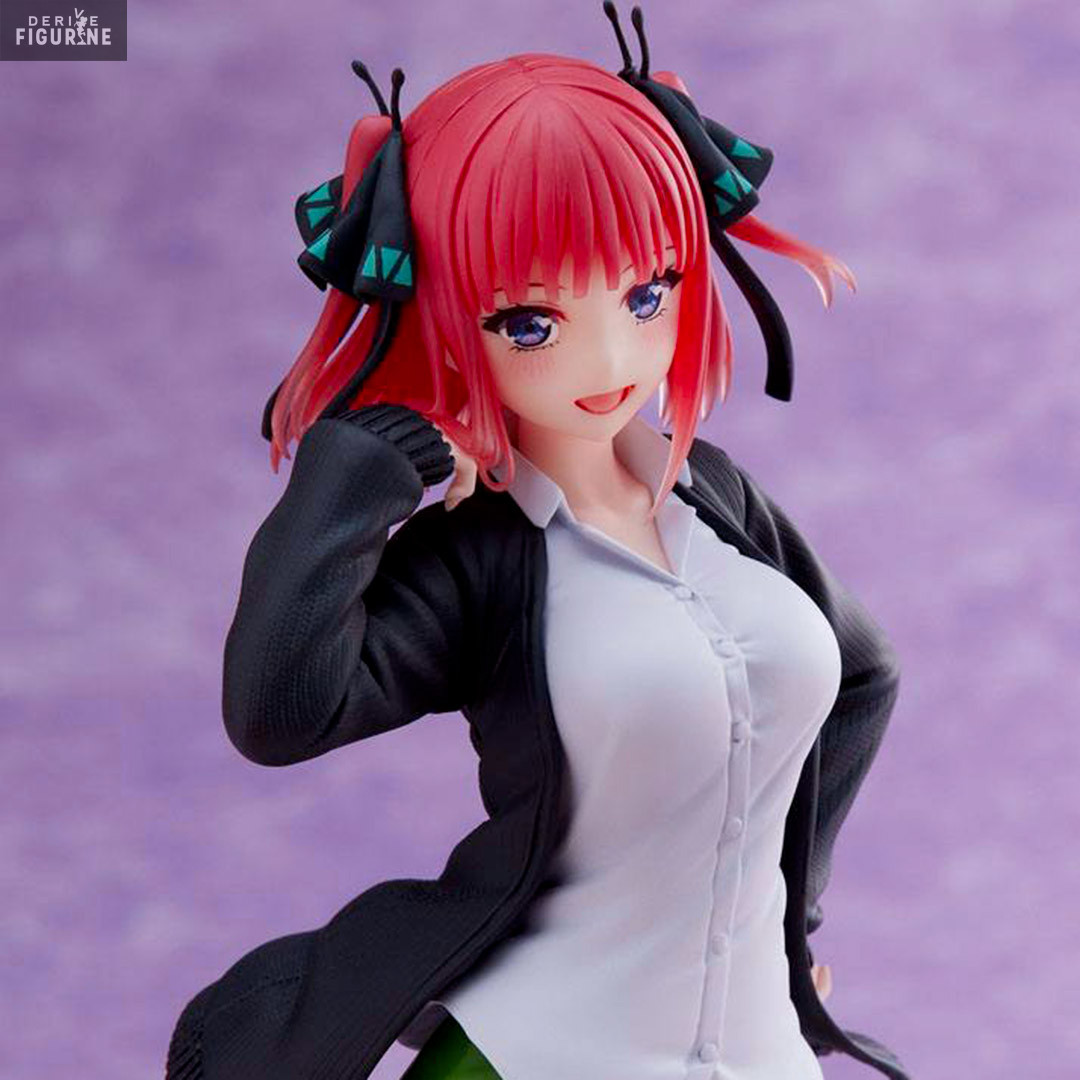  
The Quintessential Quintuplets - Figure Nino Nakano, Uniform Ver. Renewal Edition Coreful
Reference : TAPR451472000 TAPR451679200
Official figure of Nino Nakano in PVC which measures approximately 20 centimeters high. It is from the Coreful collection. The manufacturer is Taito.
Release date: estimated arrival date in stock to January 2024.
The Nakano family is made up of 5 sisters in the anime and manga The Quintessential Quintuplets and this figurine comes from the Coreful collection. If she tells you something, that's normal since it's the second figurine of Nino Nakano with a very identical pose in the Uniform version. However, if you look carefully, this Renewal Edition version offers the young woman with a different haircut since here, they are cut short!