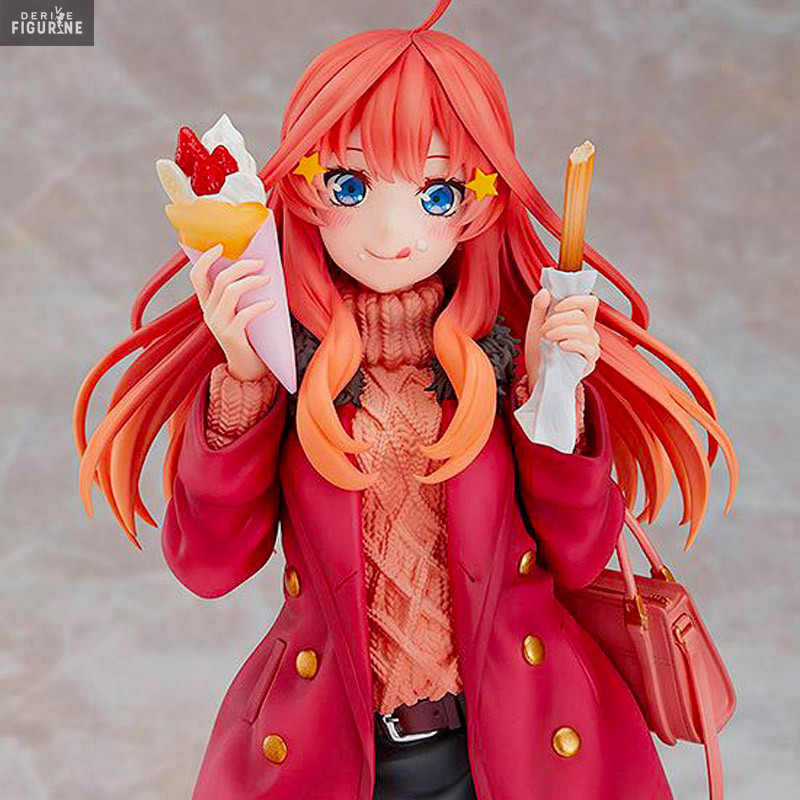  
The Quintessential Quintuplets - Figure Itsuki Nakano, Date Style
Reference : GSC94654
Official figure of Itsuki Nakano which measures approximately 28 centimeters, scale 1/6. The manufacturer is Good Smile Company.
Release date: estimated arrival date in stock to March 2024.
If you ever have a date with Itsuki Nakano, you know what to do to please her. You can see that she put on a skirt with an orange sweater and a red jacket to please you. She is also very greedy because she has already bitten into the churros in her left hand, and she has whipped cream on her face, which most likely comes from the strawberry pancake she is holding in her other hand.