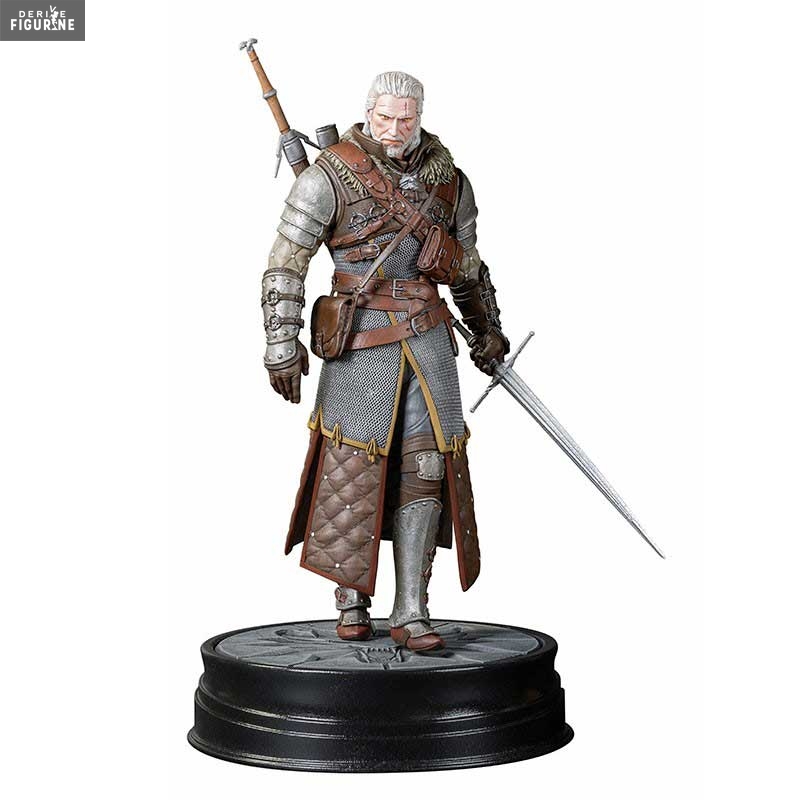  
The Witcher 3: Wild Hunt - Geralt figure, Grandmaster Ursine
Reference : DAHO3000-891
Official Geralt figure in PVC which measures approximately 24 centimeters high. The manufacturer is Dark Horse.
Release date : Arrival estimated to February 2024.
Here is the great Geralt de Riv in his Grandmaster Ursine outfit. This is a heavy armor that you can recover in the DLC Blood and Wine. In addition to that, he holds a sword in his left hand and his pedestal bears the logo of the game.