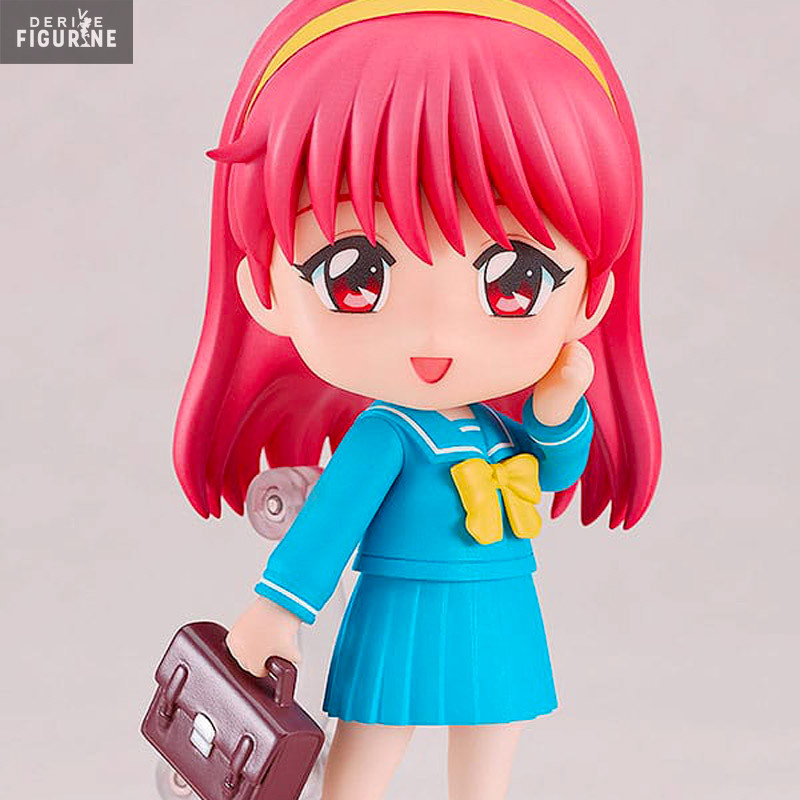  
Pre-order
Pre-order ends on 19 January 2024
PRE ORDER - Tokimeki Memorial: Girl's Side - Shiori Fujisaki figure, Nendoroid
Reference : GSC17816
Official figure of Shiori Fujisaki in PVC which measures approximately 10 centimeters high. It is from the Nendoroid collection. The manufacturer is Good Smile Company.
Release date: estimated arrival date in stock to September 2024.
Explore the romantic world of Tokimeki Memorial Girl's Side with Shiori Fujisaki's adorable Nendoroid figure. This faithful representation of the iconic character will delight fans of the series and figurine collectors. Shiori Fujisaki, the main heroine of the game Tokimeki Memorial, is carefully recreated in the distinctive Nendoroid style. Her big, expressive eyes and sweet smile perfectly capture her charming personality. The figure comes with various accessories, allowing fans to customize Shiori's appearance. Interchangeable parts, including different facial expressions and poses, provide a variety of options for recreating memorable scenes from the Tokimeki Memorial universe. Meticulous details, such as elements of Shiori's school uniform and matching accessories, add a realistic touch to this Nendoroid figure. The craftsmanship and attention to detail make this figurine a valuable addition to any collection. Shiori Fujisaki is admired by all the boys at Kirameki Private High School. Beautiful, intelligent, kind and gifted in all areas, she is revered by all. However, despite her talents, she experiences difficulty with romantic feelings, adding a touching dimension to her character. Whether you're a long-time fan of Tokimeki Memorial Girl's Side or are new to this enchanting universe, the Shiori Fujisaki Nendoroid figure will bring a touch of romance and nostalgia to your figure collection. Relive the magical moments of Tokimeki Memorial with this adorable depiction of Shiori.