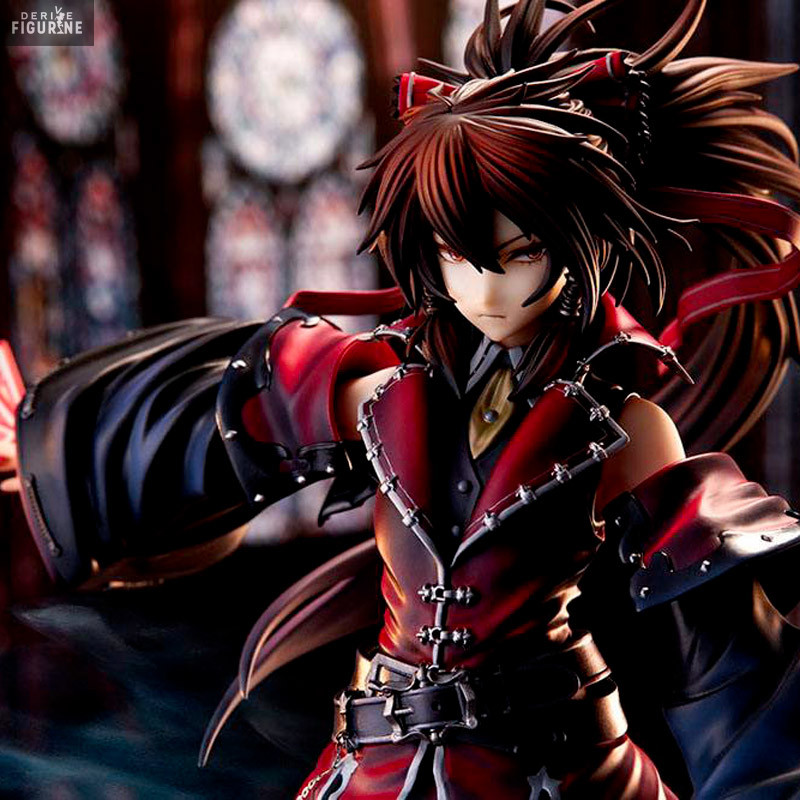  
Pre-order
Pre-order ends on 27 October 2022
PRE ORDER - Touhou Project - Reimu Hakurei figure, Koumajou Densetsu
Reference : QSQ84265
Official figure of Reimu Hakurei in PVC which measures approximately 21 centimeters high, scale 1/8. The manufacturer is Ques Q.
Release date: estimated arrival date in stock to novembre 2023.
In most Touhou games, we are used to seeing Reimu Hakurei as a young girl in her red dress. Despite her role as Miko in the Hakurei Shrine, she remains smiling. Here, she is totally different, since she comes from the game Koumajou Densetsu: Scarlet Symphony, and we find her in a much more gothic and dark look. On the other hand, it must be admitted that this style also suits her very well...