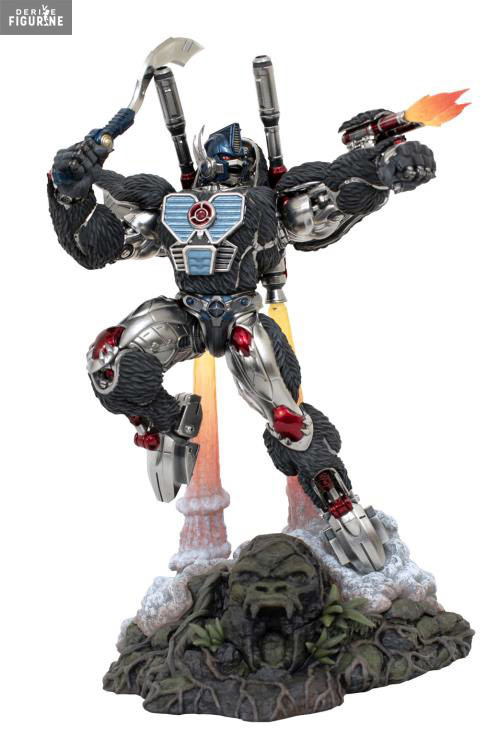  
Transformers - Optimus Primal figure, Milestones
Reference : 86875
Official figure of Optimus Primal in resin which measures approximately 36 centimeters high. It is from the Milestones collection. The manufacturer is Diamond Select Toys.
Release date: estimated arrival date in stock to January 2023.
Bonding time is a rather strange thing and that's exactly what the Predacons experienced during one of their explorations. Optimus Primal and his Maximals have therefore made sure to fit in better in this new environment, which is why you can see that he looks a bit like a wild beast. It nevertheless has several weapons and a really nice base and know that it is limited to only 1,000 copies.