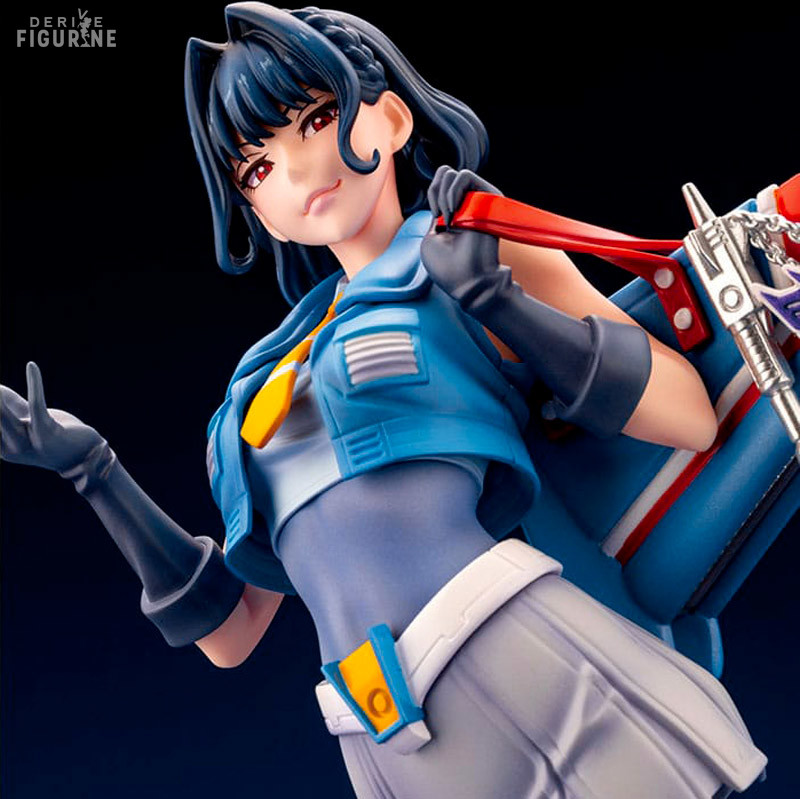  
Pre-order
Pre-order ends on 12 December 2023
PRE ORDER - Transformers - Thundercracker figure Limited Edition, Bishoujo
Reference : KTOSV358
Official figure of Thundercracker in PVC which measures approximately 21 centimeters high, scale 1/7. It is from the Bishoujo collection. The manufacturer is Kotobukiya.
Release date: estimated arrival date in stock to September 2024.
Immerse yourself in the exciting world of Transformers with the Bishoujo Thundercracker Limited Edition Figure. This exclusive piece captures the iconic power of Thundercracker, a fearsome Decepticon, with a unique artistic touch that fuses Japanese Bishoujo style with classic Transformers aesthetics. Thundercracker, known for his loyalty to the Decepticons and his skill in aerial combat, is presented in a dynamic pose that highlights his commanding presence. The figure is carefully sculpted to capture Thundercracker's robotic details, while Bishoujo styling adds feminine elegance to this iconic depiction. This limited edition Thundercracker Bishoujo Figurine offers collectors an exclusive opportunity to add a rare piece to their collection. Every aspect of the figure, from the coloring to the metal finishes, demonstrates the attention to detail and exceptional quality of this work of art. Whether you're a Transformers enthusiast or a Bishoujo figure lover, this unique collaboration between two universes offers you an exceptional collectible that embodies the creative fusion of two distinct styles. Add the Thundercracker Limited Edition Bishoujo Figure to your collection now for a unique blend of Japanese style and iconic robotic power.