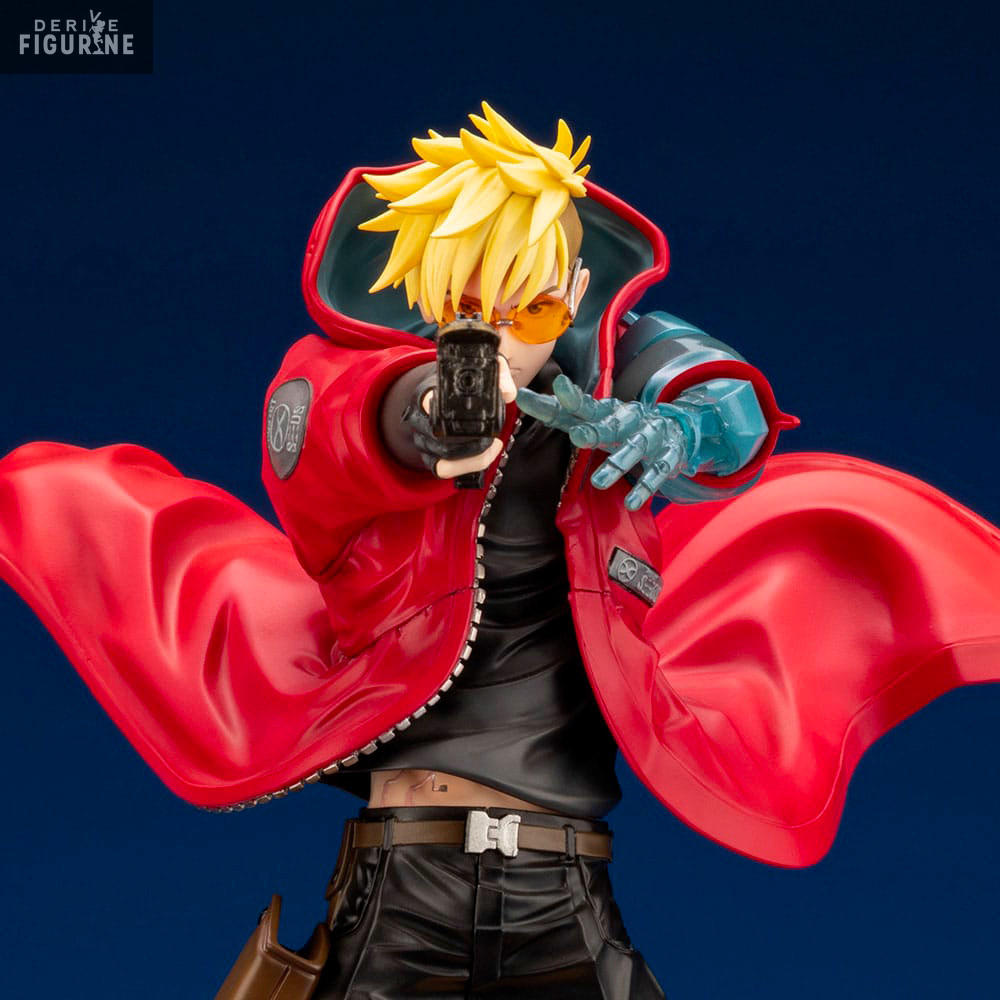  
Pre-order
Pre-order ends on 10 June 2023
PRE ORDER - Trigun Stampede - Figure Vash Stampede, ARTFX
Reference : KTOPV099
Official figure of Vash in PVC which measures about 22 centimeters high, scale 1/8. The manufacturer is Kotobukiya.
Release date : Estimated arrival to March 2024
The new Trigun Stampede adventure allows us to find Yasuhiro Nightow's series from a new angle with a brand new artistic direction to tell us the story of Vash... Thus, here is the Vash Stampede figurine in the ARTFX collection of this very wanted young man with a bounty of 6,000,000.00 dollars over his head... Vash is however at first sight a character who may seem harmless and yet, when he takes out his revolver to defend a cause or his friends , he is a very different and particularly strong man!