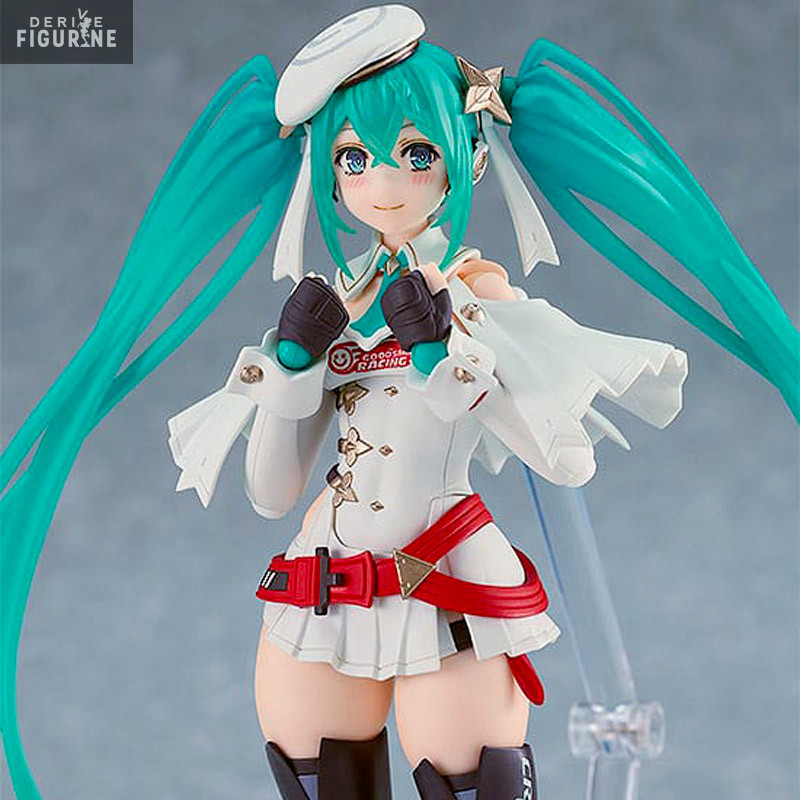  
Pre-order
Pre-order ends on 19 January 2024
PRE ORDER - Hatsune Miku GT Project - Racing Miku figure 2023, Figma
Reference : GSR17828
Official figure of Racing Miku, 2023 which measures approximately 15 centimeters high. It is from the Figma collection. The manufacturer is Good Smile Racing.
Release date: estimated arrival date in stock to November 2024.
Explore speed and elegance with the Racing Miku 2023 figure in Figma format, capturing all the energy and style of the popular Hatsune Miku GT Project virtual racer. This impressive Figma highlights Racing Miku 2023 in a dynamic pose, ready to dominate the track with her iconic racing outfit. The meticulous details of its suit, from the logos to the distinctive patterns, demonstrate the commitment to authenticity and dedication to the aesthetic of racing. With advanced articulation, the Figma figure allows for a variety of dynamic poses, capturing the competitive spirit of Racing Miku. Included accessories add an extra dimension to the collection, giving enthusiasts the opportunity to personalize their presentation. Whether you're a racing enthusiast or a follower of Hatsune Miku culture, the Racing Miku 2023 - Figma figure is an essential addition to any collection, celebrating the unique fusion of music and speed in this captivating universe.