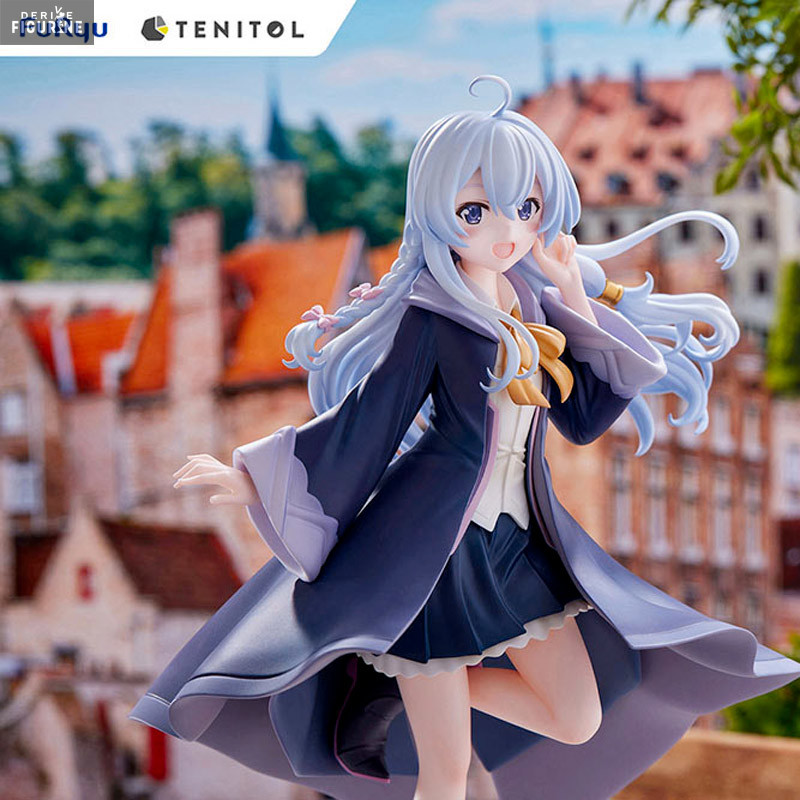  
Wandering Witch: The Journey of Elaina - Elaina figure, Tenitol
Reference : FRYU40609
Official figure of Elaina in PVC which measures approximately 22 centimeters high. It is from the Tenitol collection. The manufacturer is FuRyu.
MAJ 14.11.2023 : In stock at our supplier
Elaina has always wanted to travel the world and she's lucky because becoming a witch is going to be a bright spot for that too. Indeed, what could be better than discovering the world and traveling to gain experience? Here, she hasn't put on her hat, but her outfit is too pretty, just like her. Whether you're a fan of Wandering Witch: The Journey of Elaina or just her design, you'll love this statuette.