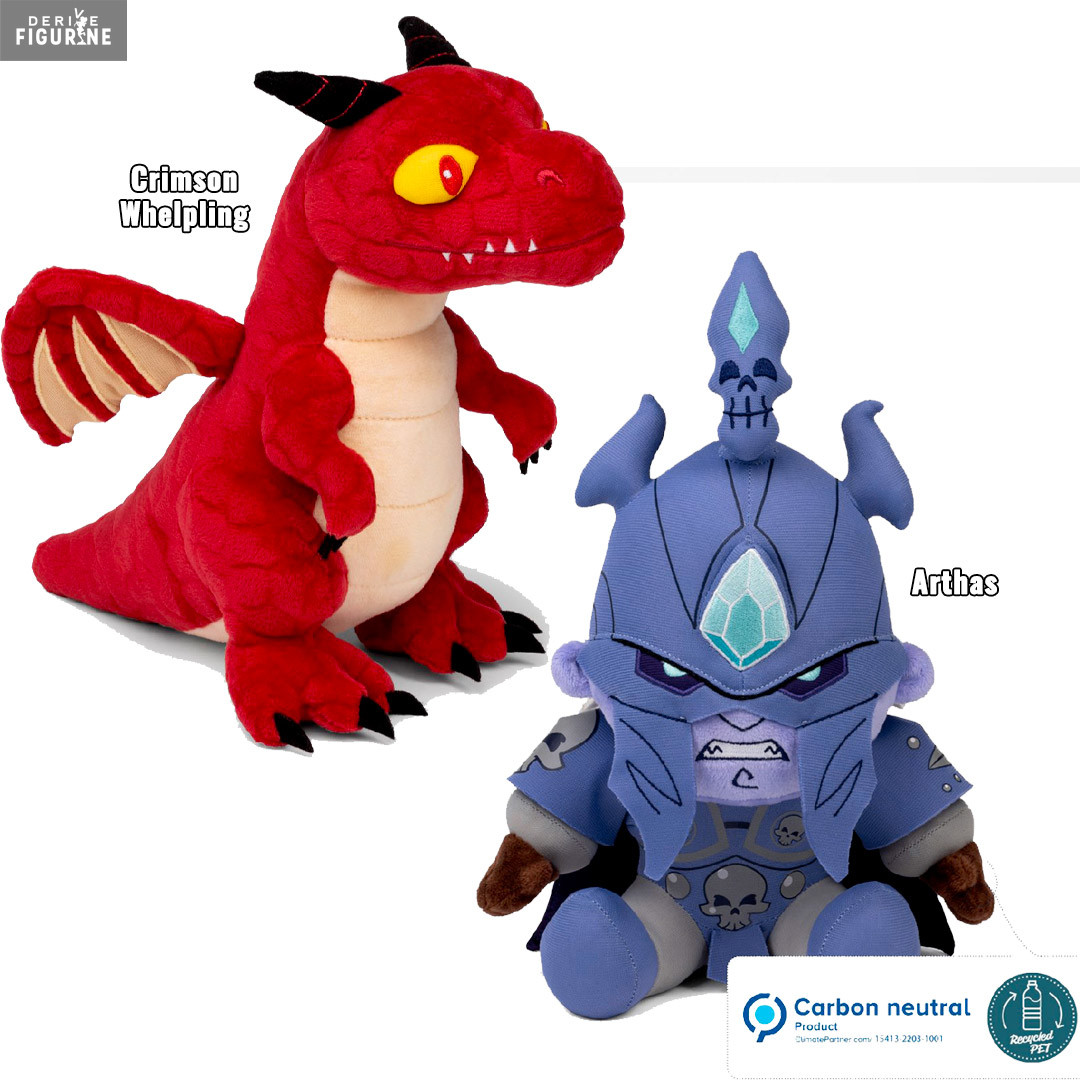  
Pre-order
Pre-order ends on 28 November 2022
PRE ORDER - World of Warcraft - Plush Crimson Whelpling or Arthas
Reference : ITMLLAB340053
Official plush of Crimson Whelpling (23 cm) or Arthas (30 cm). The manufacturer is ItemLab.
Release date: estimated arrival date in stock to July 2023.
World of Warcraft invites you to choose between two adorable stuffed animals from the MMORPG universe! So you can opt for Crimson Whelpling, a dragon of the Wetlands capable of breathing fire, or else Arthas, the famous Lich King of Azeroth and a powerful enemy filled with darkness!