favorite
Vous devez être connecté à votre compte client

Ōkami
Ōkami is a video game that we owe to Clover Studio and Capcom for editing! It was originally released in 2006 on PS2 and after filling the hearts of players, it has offered multiple ports on the following consoles up to versions PS4, Xbox One, PC and even Nintendo Switch. Okami was also entitled to a suite on DS under the name of Okamiden.
We play a white wolf Shiranui who is actually the reincarnation of Amaterasu, a goddess of the Sun! The game has a unique artistic direction and it takes us quite easily in his universe and in the quest that we must succeed. Indeed, you will aim to make colors to the world around you and for that, your heavenly brush will be very useful to you ...
Here is the complete range of merchandising products, figures and goodies for
Ōkami.

Regular price
€59.99
-€4.00
Price
€55.99

Our Suggestions
Nendoroid

Pop Up Parade

Gift Ideas

Free Shipping

Regular price
€33.99
-€4.00
Price
€29.99

Regular price
€52.99
-€4.00
Price
€48.99

Regular price
€63.99
-€4.00
Price
€59.99

Regular price
€54.99
-€4.00
Price
€50.99

Regular price
€55.99
-€4.00
Price
€51.99

Regular price
€53.99
-€4.00
Price
€49.99

Regular price
€58.99
-€4.00
Price
€54.99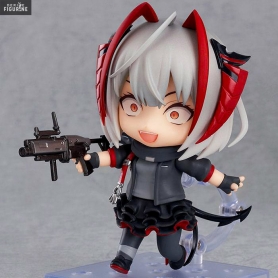 Regular price
€61.99
-€4.00
Price
€57.99

Regular price
€56.99
-€4.00
Price
€52.99