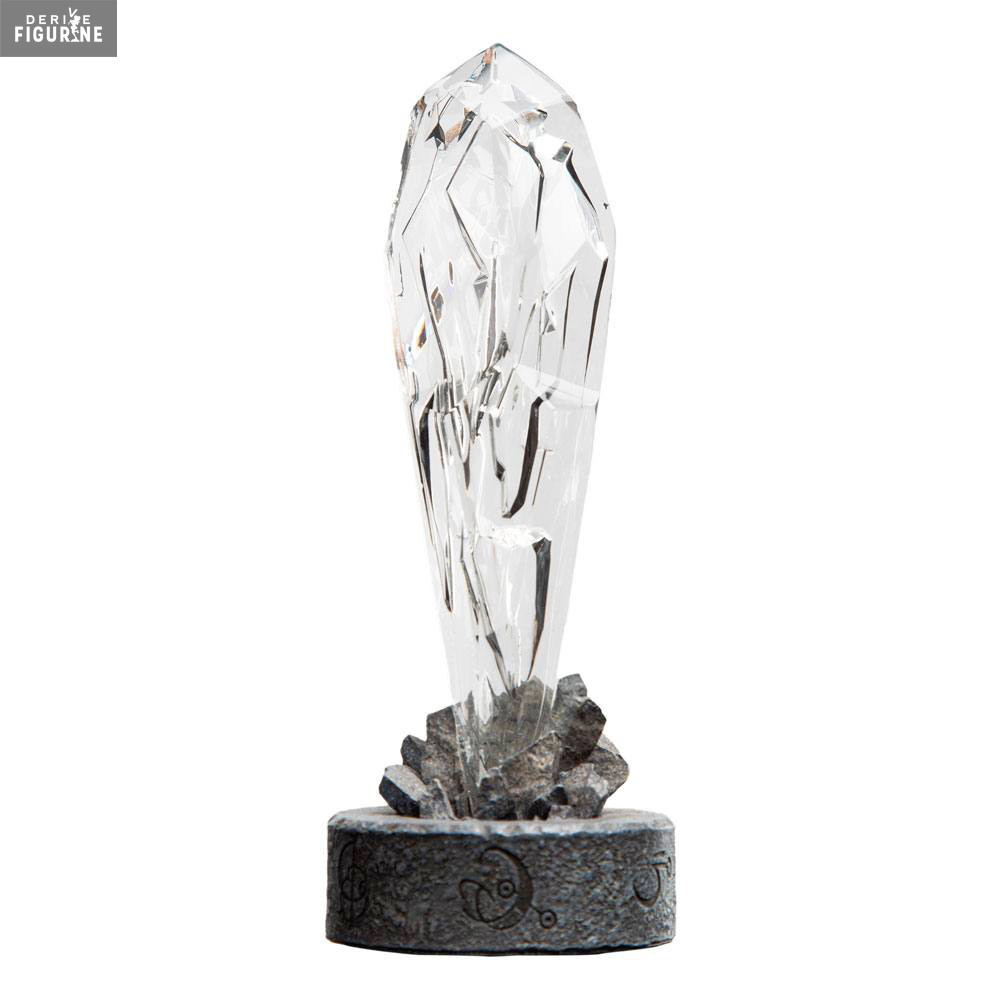  
Dark Crystal - Replica Crystal Shard
Reference : WETA483904034
Official figure of Crystal Shard in crystal glass measuring approximately 7,5 x 17,3 x 7,5 centimeters, scale 1/1. The manufacturer is Weta Workshop.
Release Date : Estimated arrival to June 2023
The replica of Crystal Shard present in the Dark Crystal franchise arrives thanks to WETA in a bluffing realization of realism. The Crystal Shard looks more realistic than ever and it even has an LED function requiring three LR41 batteries not included.