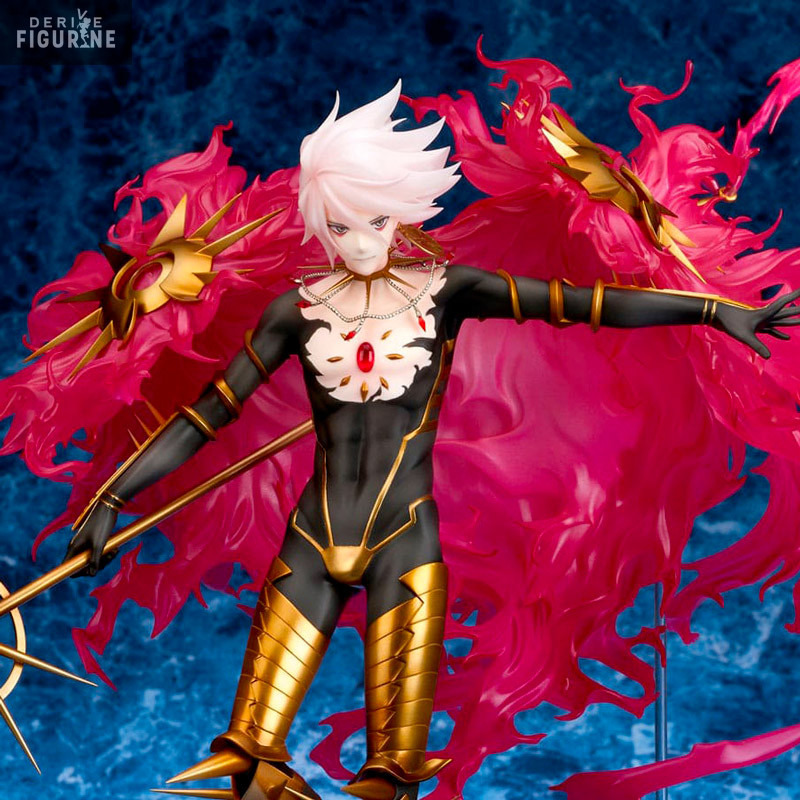  
Pre-order
Pre-order ends on 12 January 2024
PRE ORDER - Fate/Grand Order - Lancer/Karna figure
Reference : ALT20682
Official figure of Lancer/Karna in PVC which measures approximately 43 centimeters high, scale 1/8. The manufacturer is Alter.
Release date: estimated arrival date in stock to February 2025.
Immerse yourself in the epic universe of Fate Grand Order with the captivating Lancer Karna Figure. This exceptional depiction of the legendary hero will appeal to collectors and fans of the franchise with its exquisite detail and undeniable charisma. Lancer Karna, also known as Lancer of Red, stands proudly in a dynamic pose, his legendary weapon in hand, ready to face any challenge. This figure's precisely sculpted features capture the character's strength and grace, from the details of his armor to the realistic folds of his outfit. This figure perfectly embodies the epic aesthetic of Fate Grand Order, with special attention paid to the elements that make Karna memorable in the saga. The nuances of color and meticulous finishes add a striking visual dimension to this piece, giving it an imposing presence. The Lancer Karna Figure is a must-have for fans of mythology, heroic action and high-quality design. Whether you're a Fate Grand Order enthusiast or a figurine collector, this faithful depiction of Lancer Karna will enrich your collectible shelf with a piece that embodies the greatness and bravery of this legendary hero. Add this figure to your collection to celebrate the mythological legacy of Fate Grand Order.