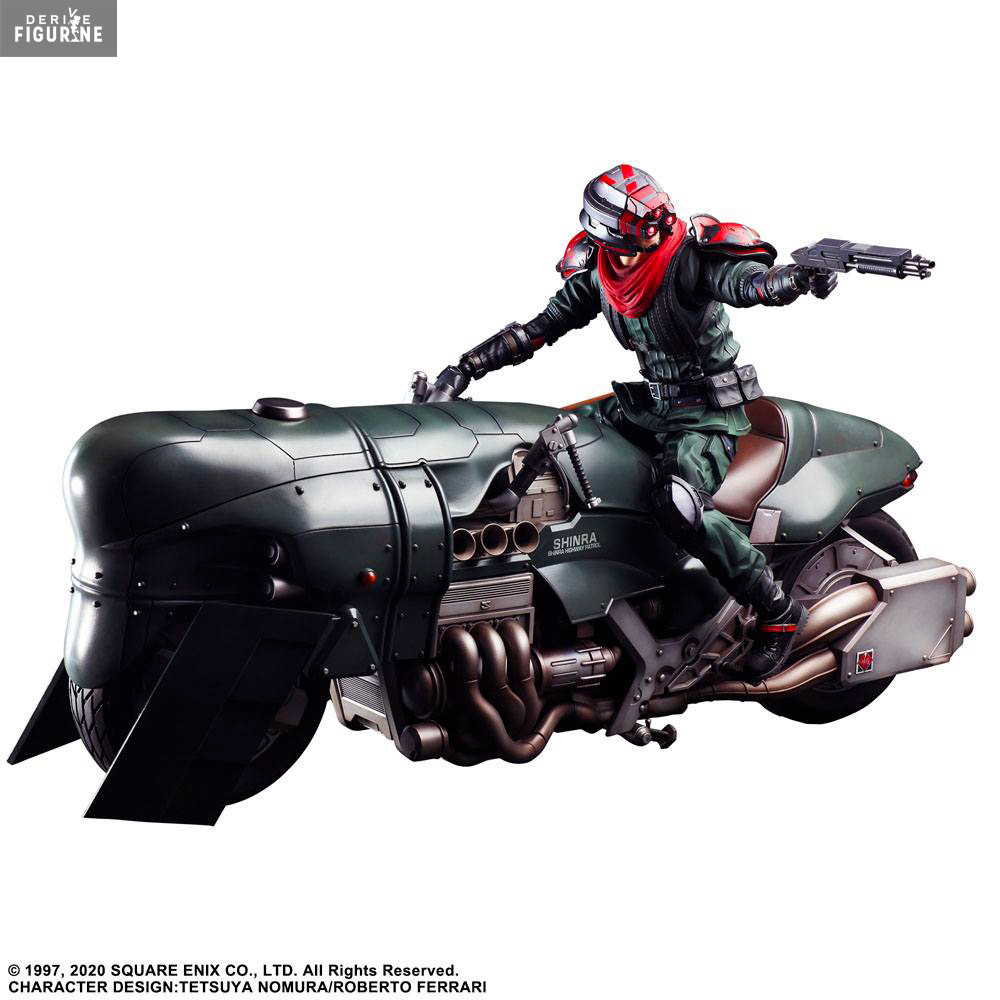  
Final Fantasy VII Remake - Figure Shinra Elite Security Officer & bike, Play Arts Kai
Reference : SQE36051
Official figure of Shinra Elite Security Officer & bike which measures approximately 27 centimeters high. It is from the Play Arts Kai collection. The manufacturer is Square Enix.
Release date: estimated arrival date in stock to July 2024.
This figurine from Final Fantasy VII Remake represents an elite security officer from the Shinra company and he is accompanied by his incredible motorcycle for the Play Arts Kai range. Cloud will often have to deal with this type of soldier when he is on a motorcycle and this achievement is clearly stunningly realistic!