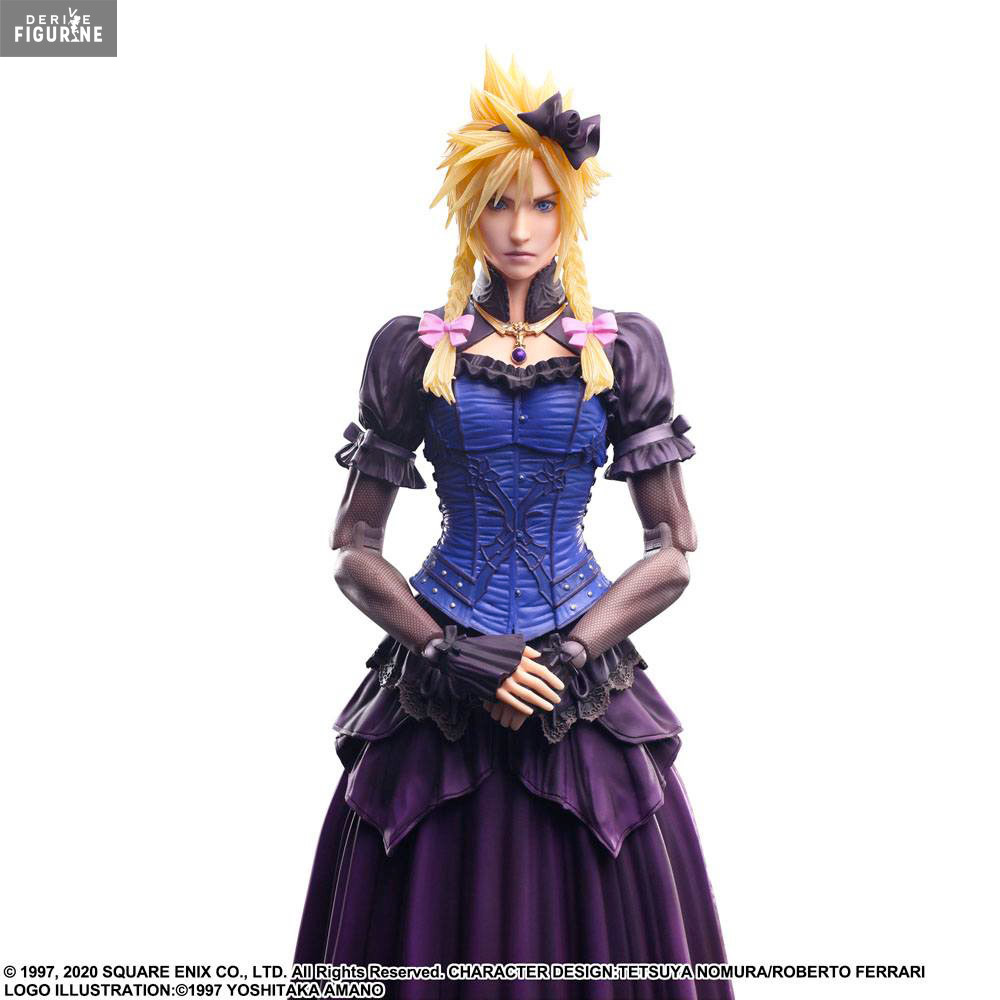  
Final Fantasy VII Remake - Figure Cloud Strife, Dress Play Arts Kai
Reference : SQE36380
Official figure of Cloud Strife, Dress which measures approximately 28 centimeters high. It is from the Play Arts Kai collection. The manufacturer is Square Enix.
Release date: estimated arrival date in stock to Juin 2023.
Final Fantasy VII Remake offers a new figurine of the hero Cloud Strife in a very special outfit called Dress for the Play Arts Kai range. This outfit allows Cloud to enter Don Cornée's lair without the latter being able to suspect a thing... all to save Tifa! This fully articulated figure comes with interchangeable hands.