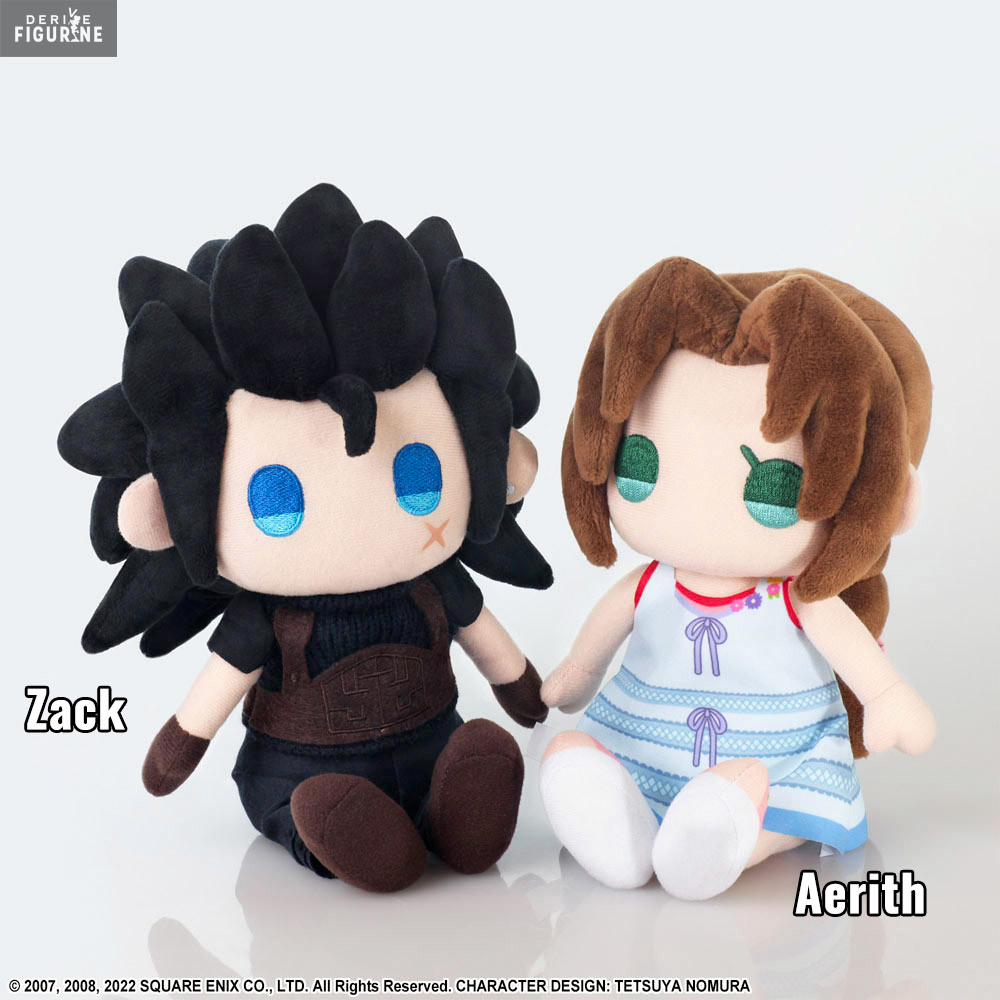  
Pre-order
Pre-order ends on 22 November 2022
PRE ORDER - Crisis Core: Final Fantasy VII Reunion - Plush Aerith Gainsborough or Zack Fair
Reference : SQE36635
Official plush of your choice between Aerith Gainsborough or Zack Fair which measures approximately 20 centimeters high. The manufacturer is Square Enix.
Release date: estimated arrival date in stock to January 2024.
Crisis Core: Final Fantasy VII Reunion will return soon with improved graphics and reworked gameplay. In this story, we discover how Cloud became the Cloud of the beginning of FF VII and we therefore play the member of SOLDIER Zack. Here are two adorable stuffed animals, you can choose between the flower seller Aerith Gainsborough or Zack Fair the hero.