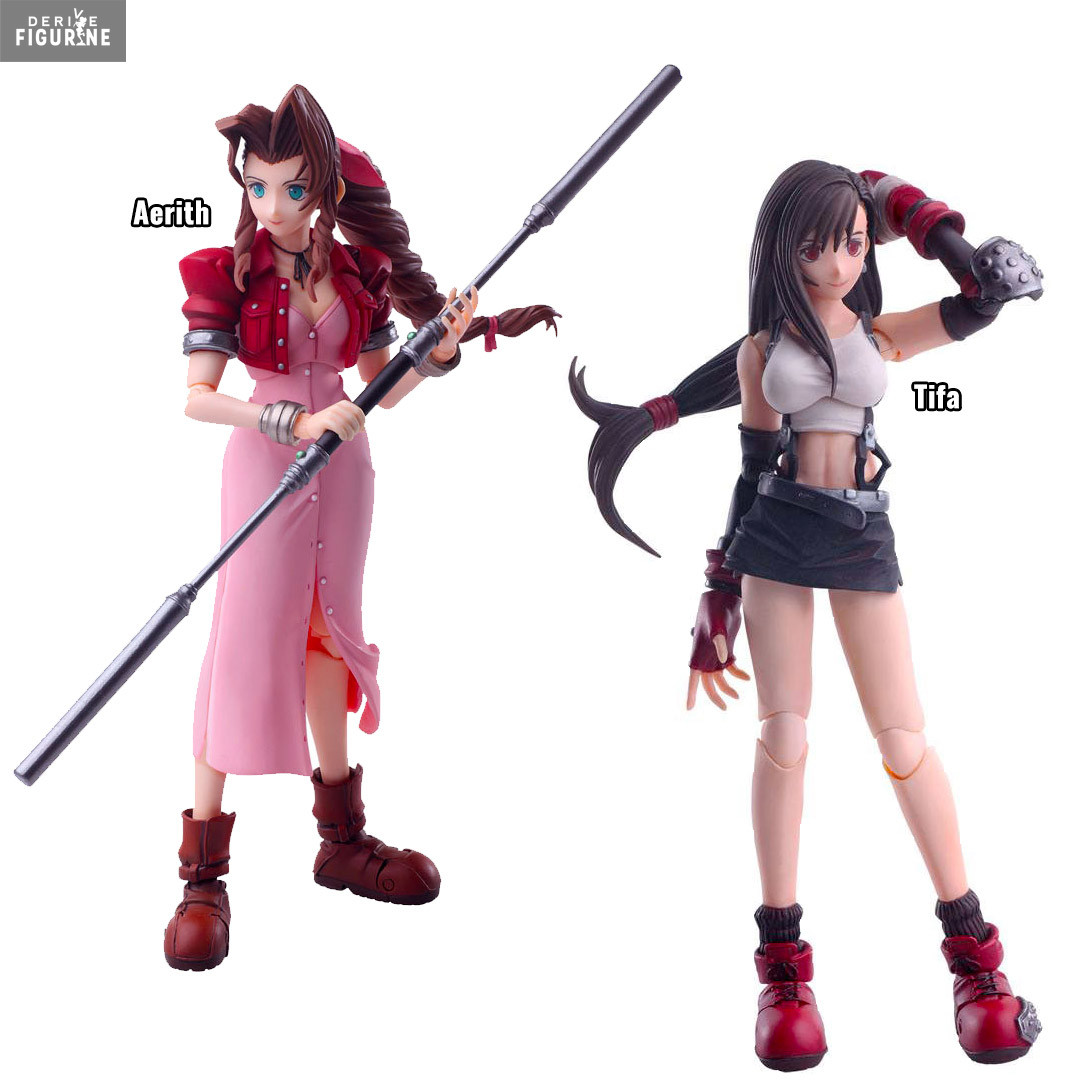  
Final Fantasy VII - Figure Aerith Gainsborough or Tifa Lockhart, Bring Arts
Reference : SQE36631
Official figure of your choice of Aerith Gainsborough or Tifa Lockhart which measures approximately 14 centimeters high. It is from the Bring Arts collection. The manufacturer is Square Enix.
Release date: estimated arrival date in stock to January 2024.
The Bring Arts collection on Final Fantasy VII and its characters dating from the first release in 1997 continues and offers you this time to choose between the two main characters revolving around Cloud, namely the beautiful flower seller and former Aerith Gainsborough or then the manager of the bar of the seventh heaven and specialist in combat in martial arts Tifa Lockhart.