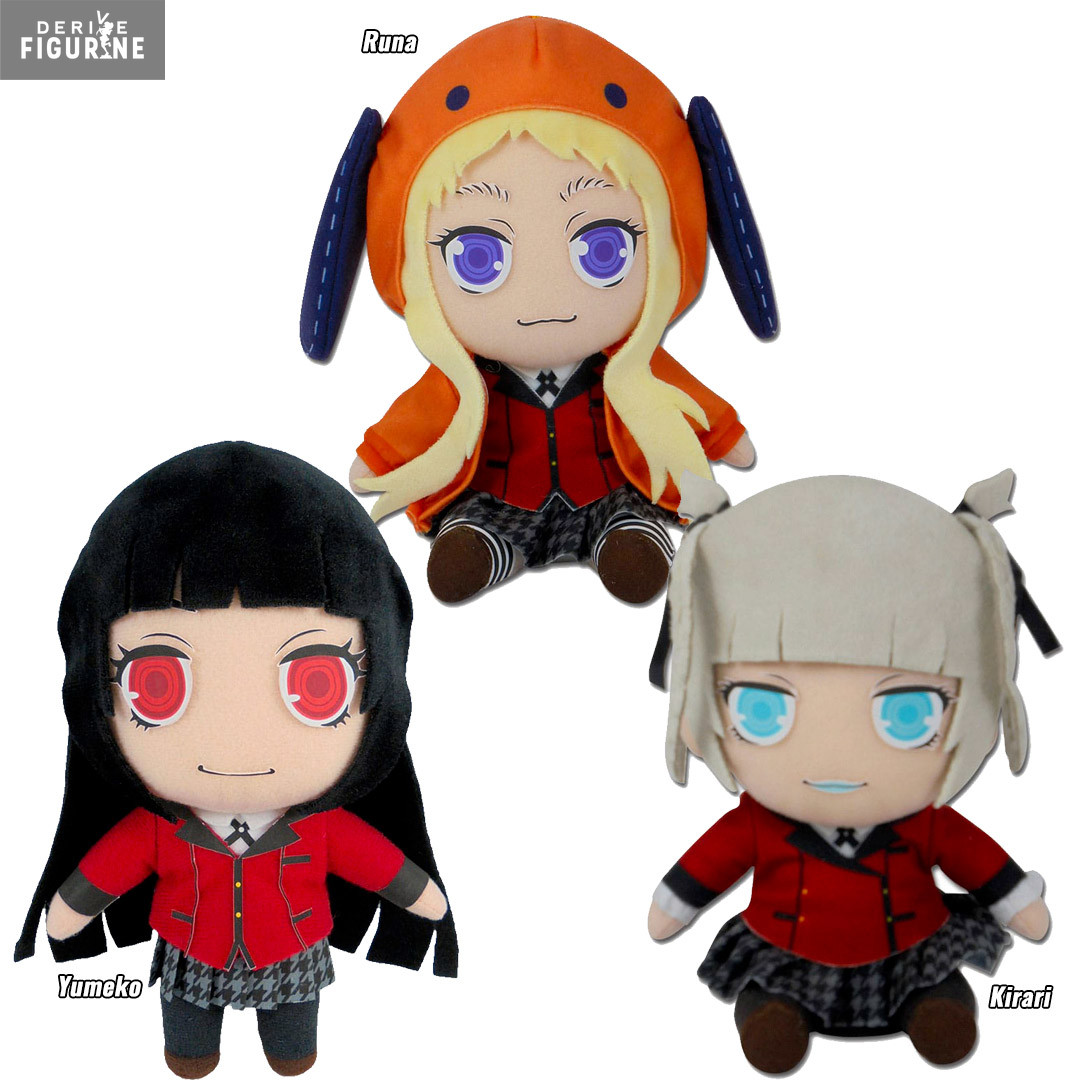  
Gambling School Kakegurui - Plush Yumeko Jabami, Kirari Momobami or Runa Yomozuki
Reference : GETC56547
Official plush of your choice of Yumeko Jabami (20 cm), Kirari Momobami (15 cm) or Runa Yomozuki (15 cm) in polyester. The manufacturer is GETC.
Release date : Arrival estimatd to July 2023
Gambling School Kakegurui takes you to a school where betting is the heart of the story and you can choose between three plushes of important anime protagonists namely: Yumeko Jabami, Kirari Momobami or Runa Yomozuki. Yumeko only lives for the bet and she is ready to bet anything as it can excite her! Kirari is the 105th student council president and finally, Runa stands by Kirari's side and she is ranked number 3 among the most powerful students.